My Wedding and Life Partner

My Wife My Life While I was tinkering around as a Car Salesman, I met Yasmin (infact we were neighbours in Mumbai) and it was love at first sight. Being a Catholic, both our families opposed our match. Yet, we courted for 8 years. I found out that Yasmin's favourite hobby was watching movies which she would do every Saturday. After many Saturdays of managing to buy the ticket for the seat next to her, we slowly struck up a friendship. My father thought he would break us up by breaking my finances. Yasmin was also asked to choose between me and her family.

I chose Yasmin and Yasmin walked out of her house to become an air hostess with Indian Airlines. On 18th November 1951 we lovebirds tied the knot and 50 years down the line I thank God abundantly, for He could not have given me a better Partner. My wife has always been my pillar of strength, my supporter, my guide. Unfortunately, in April 2021 tragedy struck and God chose to take her away. She may be gone from my life, but never from my heart.
My pretty angel rests in heaven,
No doubt we are apart;
She'll always live inside of me,
Deep within my heart.


Our Silver Jubilee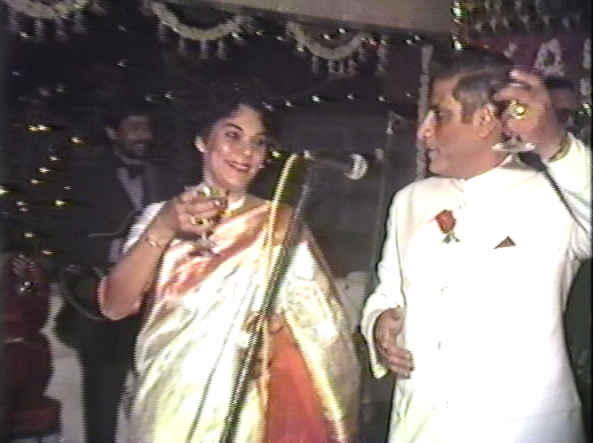 Quick Links
MY FAMILY
My Wedding & Life Partner
PHILOSOPHY & PHILANTHROPY