Mr. Ramdas Nayak, then Municipal Councilor and Chief Guest at the Inauguration of the Talao

"Beautification of the Bandra Talao" in Bandra, Mumbai in the year 1992. The Group had been instrumental in the development, beautification and maintenance of the Bandra Lake for many years. This project, besides giving a place for people to relax in, also provided water sports, music, employment to people for running and maintaining the Lake. Besides this, the group nurtured the green initiative by planting several trees, potted palms, ornamental plants and flowers along the Talao. This place also became a grand memorial to Swami Vivekananda - the great scholar and Philosopher.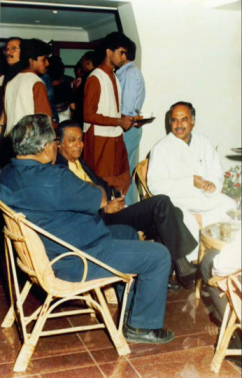 # Through his company, POBC, Asgar Patel introduced the 'Couriers Association of India' (CAI) a National Body formed representing the interests of the Small/Medium/India Courier Companies. CAI is actively involved in discussions with the Government, Regulatory Bodies and all Stake Holders for improvement of infrastructure, simplifying processes and improving efficiency.

# PITMR (Patel Institute of Transport Management & Research) - As one of his Social Initiatives, Asgar Patel launched PITMR as far back as 1975, seeing the needs of the very persons driving the business. It also gave a Diploma & Certificate in Transport Management to all its members.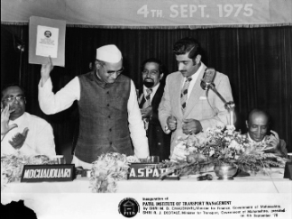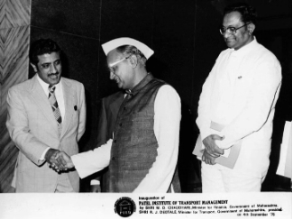 # Almeida Park Initiative - The House of Patels sponsored several amenities in Almeida Park namely, the Jhula, Sea-Saw, the Child's Play Area and several benches which till today sport the 'House of Patels' logo.

# Ex-President of the Otters Club, Bandra, Mumbai. Till date, if I am in Mumbai, I make it a point to attend the Club Day, Flag Hoisting Ceremony etc. This not only fosters fellowship & brotherhood, but also is a platform to rekindle our country's glorious past. Even though, I am no longer the President, whenever required, I share my views for the good of the Club and its members. Further, from this famous "Swimming Club' many successful swimmers have emerged, my own son Areef, being one of them, having won 11 Medals at the National Swimming and Asiad Championships.

# Ex-Rotarian and On-going Supporter of the Rotary Club.

# Sponsorship of cricket matches etc.